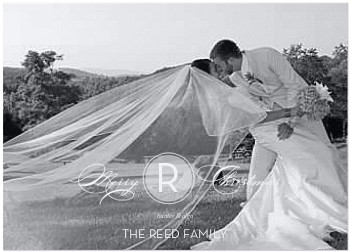 Frosted Glass Monogram Christmas CardMake a statement with Shutterfly Christmas photo cards.View the entire collection of cards.
I can't wait to get these and send them out!  I am so excited to share my absolute favorite picture of or wedding with all of our friends and family… yay for the Holiday season and for Shutterfly who gave us these cards for free!  
Next on my agenda… the photobook.